Baltimore Animal Rescue and Care Shelter (BARCS)
Each day, BARCS takes in an average of 25 – 30 new animals in need of a loving home. The pictures below only represent a portion of the animals that are available for adoption at any given time.
Here at the Baltimore Humane Society, we are committed to ending euthanasia due to overpopulation.  Our no-kill shelter also gives medical care and works to save the lives of all homeless animals who come to us, even those needing major medical care
 Our primary mission is assisting the caretakers of feral (wild) cat colonies who want to do TNR.  That means they trap the cats, have them tested for FELV and FIV, vaccinated and altered.
Days End Farm Horse Rescue   Woodbine, MD
All horses come through animal protection agencies from across Maryland and surrounding states.  After their rehabilitation, the horses are evaluated and provided the training needed to best prepare them for adoption.
Gentle Giants Draft Horse Rescue  Mt Airy, MD
Gentle Giants Draft Horse Rescue is committed to saving draft horses from slaughter, abuse, and neglect, and finding them adoptive homes as trail and schooling horses.  All horses are shown by appointment only.
Lost & Found Pets of Baltimore City & County (FaceBook)
This page is for lost and found pets in Baltimore County and Baltimore City. We also post fundraiser events for local rescues to support their efforts.
.
The Maryland SPCA's mission is to improve the lives of pets and people in the community. There is never a time limit for how long an animal can remain in our care. We receive no operating funds from the ASPCA. We rely on donations to continue our work.
.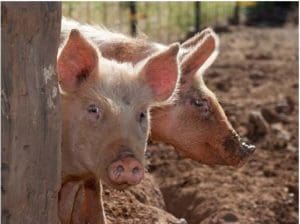 Our mission is to match pigs (and  other pumpkin-eating animals) with un-carved, non-inked/non-painted pumpkins to prevent them from being thrown in the landfill. They are excellent feed and a wonderful treat to the animals on the farms and sanctuaries. They also make great compost.  Thanksgiving comes up and we start moving to the next holiday but often our pumpkins are in perfectly fine shape, and its a waste to throw them out when they are still useful.