Arbutus Automotive
410-242-4300   •    Fax: 410-242-5922
4315 Southwestern Blvd. • Baltimore, MD 21227
Robert Piazza    •   John Ferguson
Maryland State Inspections  •  Vehicle Emissions Program
Monday – Friday  8:00 am – 5:00 pm
Wheel Alignments MD State Inspection
Brakes Auto Maintenance
Electrical Service Carburetor Rebuilding
Maryland Certified Emissions Technicians Certified Emissions Repair Facility
Fuel System Service 24 Hour
Emergency Towing  • 410-747-8697  • 410-474-TOWS
Call for estimates or prices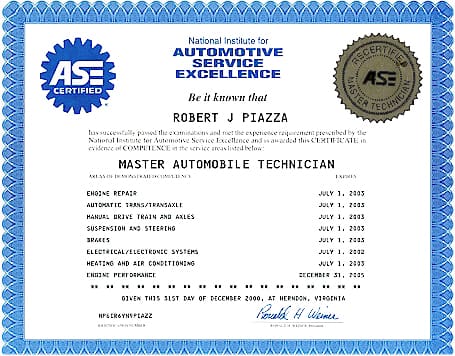 VEIP Customer Tips
To ensure you receive the best possible service at the VEIP stations:
Make sure their engines are properly warmed up. This may mean driving around a bit before going to the VEIP station.
Have your test notice and fee ready for the VEIP inspector as you pull into the test lane.
Use Lane 3 in the middle of the station if the vehicle is full-time-four-wheel drive or has traction control that cannot be disabled.
Avoid busy times at the stations. Early morning is the best time to go. Lunchtime tends to be the busiest. The best days are usually Thursdays and Fridays. Wednesdays and Saturdays are busy.
Talk to the Motor Vehicle Administration Customer Service Representative in the VEIP station office if they have questions about the emissions test or other program requirements.
Published by: The Mobile Sources Control Program, Ron Lipiniski, Manager, Margie Wise, Editor 410-631-3270